Donor Egg : Overview
Completing the Equation: How Egg and Sperm Donation Benefit Infertile Couples
In vitro fertilization and other fertility treatment options can be very effective in helping infertile couples become pregnant. However, all assisted reproductive technologies rely on the availability of two things: healthy eggs and healthy sperm. For couples who suffer from any condition that prevents them from being able to provide one of these key elements, using an egg donor is an option. At our practice in South Florida, egg donation and sperm donation offer new hope to couples struggling to have children.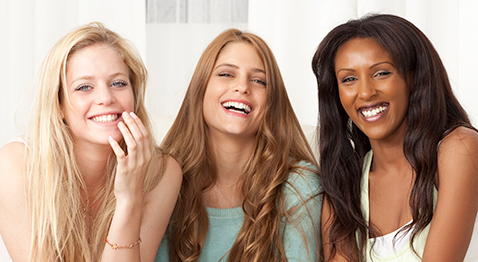 Video Feature
Using Egg Donors
Watch Video

IVF FLORIDA is proud to be a partner of California Cryobank and Donor Egg Bank USA
Donor Egg Bank USA is the nation's only frozen donor egg program to be developed through a collaboration of over 100 reproductive specialists throughout the United States. Donor Egg Bank USA's frozen donor egg program offers patients similar success rates to the more traditional (fresh) donor egg programs with the added financial security of our Fertility Access Refund program.
Shorten Your Treatment Time
Donor Egg Bank USA eggs are frozen for immediate use, so you can cycle sooner without the months of delay that come with traditional donor IVF treatment.
Eliminate Worry
Frozen donor eggs provide the comfort that your cycle will not be canceled due to a donor failing pre-screening, having a low ovarian response, or having an unexpected life event.
Save Money
Increase your chances of having a baby through Donor Egg Bank USA's affordable Single Cycle and 100% Assured Refund Plans, both designed to be less expensive than traditional donor IVF cycles.
Financing Available
CAPEXMD
offers financial options to help assist patients with making the Donor Egg Bank USA more affordable.
Maximize the Probability of Success
Donor Egg Bank USA's success rates are nearly as good as traditional cycles and with our 100% Assured Refund Guarantee, you can have peace of mind, that if you do not deliver a baby you will receive a full refund.
Using Donated Eggs
Egg donation requires in vitro fertilization and involves a few extra steps in addition to the standard procedures. First, a donor must be chosen. At IVF FLORIDA Reproductive Associates, we work with outside organizations that recruit and screen egg donors. Using the information provided by these organizations, we match the patient with a donor. Once the donor is selected, the menstrual cycles of the donor and recipient must be synchronized so that the eggs can be retrieved from the donor and fertilized at the ideal time for the resulting embryo(s) to be placed in the mother's uterus. For more detailed information about how this process is conducted, please visit our page about the IVF Process with Egg Donation.
Egg donation is indicated when a woman has a healthy uterus and is able to carry a pregnancy to term but does not have an adequate supply of viable eggs. Premature ovarian failure, damaged or absent ovaries, and previous chemotherapy or radiation treatment are all reasons why a woman may not have useable eggs. Egg donation is also an option when a woman carries a genetic condition and does not wish to risk passing it on to her child.
Using Donated Sperm
Sperm donation and utilization is a relatively simple process. Our clinic receives the donated sperm from a sperm bank, where it has been examined and tested before being cryopreserved and quarantined for a minimum of six months. This quarantine period is recommended by the American Society for Reproductive Medicine (ASRM) and the FDA to ensure the safety of the patient receiving the donated sperm.
Once it has been received, the sperm is thawed and prepared for insemination. Donor sperm can be used for artificial insemination or in vitro fertilization. Regardless of the technique, timing is important. The sperm must be thawed and used within the proper timeframe in order for fertilization to take place. In the case of artificial insemination, the procedure should take place within 24 to 48 hours after ovulation. If in vitro fertilization is being performed, the thawed sperm should be ready within a few hours of the egg retrieval procedure.
Sperm donation is indicated when a healthy supply of sperm is otherwise unavailable. The severest forms of male factor infertility, azoospermia (a complete lack of sperm), and acute oligospermia (low sperm count) may result from such conditions as a testicular failure, a blocked or absent vas deferens, or previous chemotherapy or radiation treatment. Couples may also choose sperm donation when the male partner carries a serious genetic condition. Donor sperm is also available for single and lesbian women who wish to become pregnant and have a child.
IVF with Donor Eggs
The number of donor egg cycles performed by IVF FLORIDA has increased tremendously over the last several years. We are pleased to announce that we currently have a very large donor egg pool so the wait time to receive donated eggs has been virtually eliminated.
We offer anonymous egg donation, known donation, and shared egg donation as options for our patients. Many of our patients going through IVF with donor eggs choose the Fertility Access Program. If eligible to participate, the program offers a refund if treatment is unsuccessful. Click here for more details on this program.
Egg Donation has been offered as a treatment option in the United States since 1986. It is a medically appropriate option for women who have diminished ovarian function and are unable to produce their own eggs. To view our online donor profiles please click the following link:

For further information, please contact our Donor Egg Department at 954.247.6242.
Using a Known Donor
While sperm and egg donation is typically conducted anonymously, some patients choose to use a donor who is known to them, be it a family member or close friend. Although this can be a very positive experience for many patients, such arrangements require special handling. It is also important to understand that the same screening and safety measures must be observed whether the donor is anonymous or known. If you are considering using a known sperm or egg donor, be sure to discuss this with one of our reproductive endocrinologists.