Our Center
Our Center : Overview
IVF FLORIDA is the largest fertility center in Florida. Our fertility clinics enjoy the expertise of nine reproductive endocrinologists with six conveniently located centers throughout South Florida including Coral Gables, Margate, Pembroke Pines, Boca Raton, Jupiter / Palm Beach Gardens, and Wellington. Since IVF treatment involves multiple and frequent visits to your fertility clinic, having the option to select an easily accessible infertility treatment center for routine visits with your specialist can save a significant amount of time and travel expense when undergoing fertility treatment.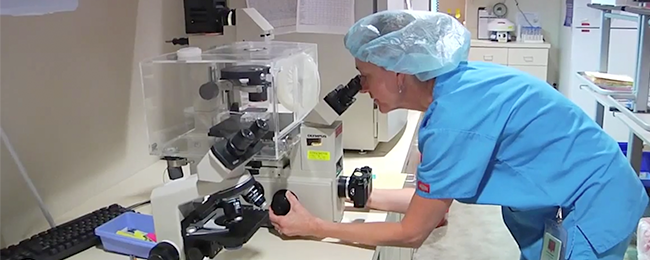 Video Feature
About IVF Florida
Watch Video

Mission Statement
IVF FLORIDA is the premier provider of compassionate and patient focused fertility & reproductive services, with utmost integrity and concern, delivered through a dedicated, diverse and expert team of physicians, scientists and staff.
Vision Statement
IVF FLORIDA will strive to maintain its position as the leading provider of fertility & reproductive services in Florida through focus on a synergistic infrastructure, scientifically proven methods, pursuit of academic endeavors, and continued growth & development.
By combining excellent patient & customer service with leading treatments and outcomes, IVF FLORIDA will become a world class model of excellence in the field of reproductive medicine.
We hold these values to be inherent to our success:
Compassion
Professionalism
Integrity
Communication
Teamwork
Confidentiality
Dedication
Learning