Donor Egg : Information for Egg Donors
Information for Egg Donors
Give of yourself; Change your life; and create another. Become an egg donor at IVF FLORIDA and receive up to $6,250.00 in total compensation. Egg donation, in conjunction with IVF (in vitro fertilization), makes it possible for women who have poor-quality eggs or too few eggs to realize their dream of conceiving a child. If you are considering egg donation, the team of experts at IVF FLORIDA Reproductive Associates, serving Fort Lauderdale and beyond, want to provide you with all of the information you need to decide whether becoming an egg donor is right for you.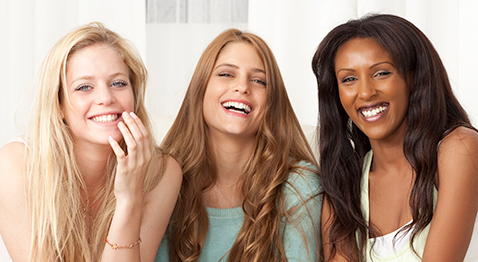 Become an Egg Donor
Earn Up to $6,520
Apply Today

IVF FLORIDA is proud to be a partner of California Cryobank and Donor Egg Bank USA
Donor Egg Bank USA is the nation's only frozen donor egg program to be developed through a collaboration of over 100 reproductive specialists throughout the United States. Donor Egg Bank USAs frozen donor egg program offers patients similar success rates to the more traditional (fresh) donor egg programs with the added financial security of our 100% Assured Refund Plan.
IVF FLORIDA and California Cryobank are proud to have created hundreds of same-sex, single parent, and hetero families together. Learn about Cryobank's donor sperm services and special offers for IVF FLORIDA patients.
Shorten Your Treatment Time
Donor Egg Bank USA eggs are frozen for immediate use, so you can cycle sooner without the months of delay that come with traditional donor IVF treatment.
Eliminate Worry
Frozen donor eggs provides the comfort that your cycle will not be canceled due to a donor failing pre-screening, has a low ovarian response or has an unexpected life event.
Save Money
Increase your chances of having a baby through the Donor Egg Bank USAs affordable Single Cycle and 100% Assured Refund Plans, both designed to be less expensive than traditional donor IVF cycles.
Maximize Probability of Success
Donor Egg Bank USAs success rates are nearly as good as traditional cycles and with our 100% Assured Refund Guarantee you can have peace of mind, that if you do not deliver a baby you will receive a full refund.
Who Can Become an Egg Donor?
If you meet the following criteria, you may be eligible to be an egg donor:
In good physical and emotional health
Between the ages of 21 and 32
Within 25 pounds of your ideal body weight
No negative inheritable/genetic traits
Apply to become a donor