Fertility Treatments : LGBT Family Planning
LGBT Family Planning
IVF FLORIDA is proud to help LGBT couples create families with the assistance of fertility treatments. The process begins with an initial consultation with one of our physicians to review medical history, the fertility evaluation, and to discuss treatment and financial options. The next step will be diagnostic tests to determine the fertility level of either partner.  After the diagnostic tests are completed your physician and clinical team will develop your treatment plan.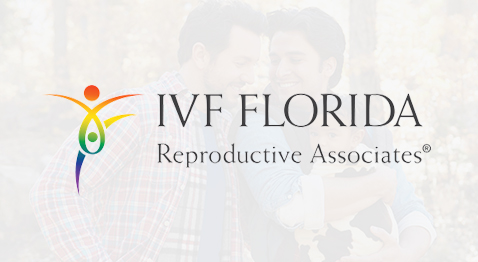 LEGAL RESOURCES
There are important legal issues that need to be considered when using third party reproduction (donor sperm, donor eggs, or gestational carrier) including establishing legal parentage. IVF FLORIDA can refer to you attorneys who specialize in third party reproductive law with experience in this very special area of legal practice.
Learn More

Fertility Options for Gay Men
Family building for same-sex male couples is more possible than ever before. We are able to help gay male couples who wish to become parents by using a gestational carrier along with an egg donor. This is performed through IVF by using from a donor and sperm from one or both of the male partners. Then the best embryo(s) is transferred into the uterus of the gestational carrier to carry the pregnancy.
Fertility Options for Lesbian Couples
Listed below are two of the most common treatments offered by IVF FLORIDA for lesbians or single women who wish to become parents.
Intrauterine insemination (IUI)
this procedure would require donor insemination involves the injection of sperm directly into the uterus on the day of ovulation. The timing of ovulation can be controlled through the use of fertility medications and sometimes it is performed after controlled ovarian hyperstimulation.
In Vitro Fertilization (IVF)
a method of infertility treatment in which the egg (oocyte) are combined in a laboratory dish for fertilization to occur.  A doctor then transfers the resulting embryo(s) to the uterus to develop naturally within the partner who will carry the pregnancy. IVF treatment offers the highest rate of success of all the treatment options. It is also the most complex fertility treatment.  Reciprocal IVF is a popular form of treatment for lesbian couples because it allows both partners to be involved in the conception. Reciprocal IVF is a possibility for couples that do not have infertility and they may choose to retrieve the eggs from one partner, inseminate the eggs with donor sperm and have the resultant embryo(s) transferred into the other partner who then becomes pregnant.