Fertility Treatments : LGBT Family Planning
LGBT Family Planning
Creating Families with IVF FLORIDA

At IVF FLORIDA, we take immense pride in assisting and empowering LGBTQ+ couples on their journey to create loving and supportive families. With our advanced fertility treatments, we offer a range of options tailored to your unique needs and aspirations. Our team of dedicated South Florida physicians and clinicians is here to guide you every step of the way, ensuring that your dreams of parenthood become a reality.
Schedule your consultation today and make your dream of a loving family a reality.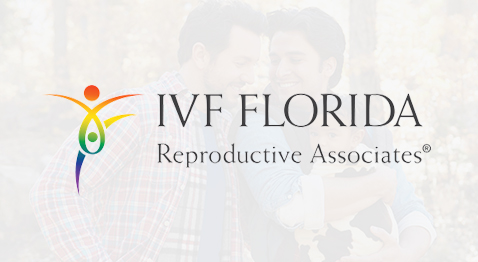 LEGAL RESOURCES
Navigating legal aspects in third-party reproduction is crucial, including establishing parentage. IVF FLORIDA can connect you with experienced attorneys specializing in this area of law. Contact us today for referrals to dedicated attorneys familiar with these unique legal considerations.
Learn More

Fertility Options for Gay Men
Today, same-sex male couples have more options to build their families. We provide assistance to gay male couples who aspire to become parents through the use of a gestational carrier and egg donor. This is achieved through IVF by using a donor and sperm from one or both of the male partners. Then the best embryo(s) is transferred into the uterus of the gestational carrier to carry the pregnancy.
Fertility Options for Lesbian Couples
If you are a same-sex female couple hoping to become a parent, IVF FLORIDA offers a variety of treatments to help you achieve that dream. Two common options are Intrauterine Insemination (IUI) and In Vitro Fertilization (IVF).
Intrauterine insemination (IUI)
this procedure involves injecting sperm directly into the uterus on the day of ovulation, using donor insemination. Fertility medications may be used to control ovulation, and sometimes the procedure is performed after controlled ovarian hyperstimulation.
In Vitro Fertilization (IVF)
a method of infertility treatment in which the egg (oocyte) is combined in a laboratory dish for fertilization to occur.  A doctor then transfers the resulting embryo(s) to the uterus to develop naturally within the partner who will carry the pregnancy. IVF treatment offers the highest rate of success of all the treatment options. It is also the most complex fertility treatment. For lesbian couples, Reciprocal IVF is a popular form of treatment that allows both partners to be involved in the conception. Reciprocal IVF is a possibility for couples that do not have infertility issues. It involves retrieving eggs from one partner, inseminating them with donor sperm, and transferring the resultant embryo(s) into the other partner, who then becomes pregnant.