Events Calendar : Egg Freezing Seminar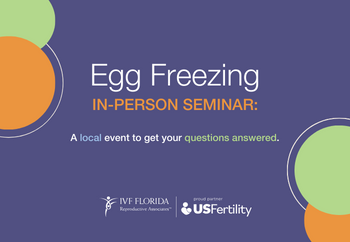 Egg Freezing Seminar
IVF FLORIDA Pembroke Pines | Oct 17 | 6:00 PM
Fill out the form to register or get more information.
Egg Freezing Seminar
WHERE:
IVF FLORIDA Pembroke Pines
Get your questions answered!

Advances in research have made fertility preservation an option for those waiting later in life to start a family. Now you can preserve your fertility for when the time is right. 

During this informative seminar, you will learn:


How to determine if egg freezing is right for you
What to expect during the egg freezing process
Success rates associated with egg freezing, and the unique IVF FLORIDA financial programs.